FAW road sweeper
FAW euro 5 road sweeper (water tank 2 square / dust bin 7 square meters)
High-end customized version of FAW vacuum road sweeper cleaner truck, exported to Southeast Asia, exported to Asia, Africa and Latin America. Extraordinary quality and beautiful appearance.
The FAW STREET sweeper is mainly an automated machine integrating sprinkler cleaning, which is mainly suitable for cleaning on highways and roads, replacing manual operations; Road sweeper road sweeper can not only sweep garbage, but also dust and purify the air medium on the road, which not only ensures the beauty of the road, maintains the sanitation of the environment, maintains the good working condition of the road surface, reduces and prevents the occurrence of traffic accidents and further extends the service life of the road surface. At present, the use of road sweepers for road maintenance has become a trend in China.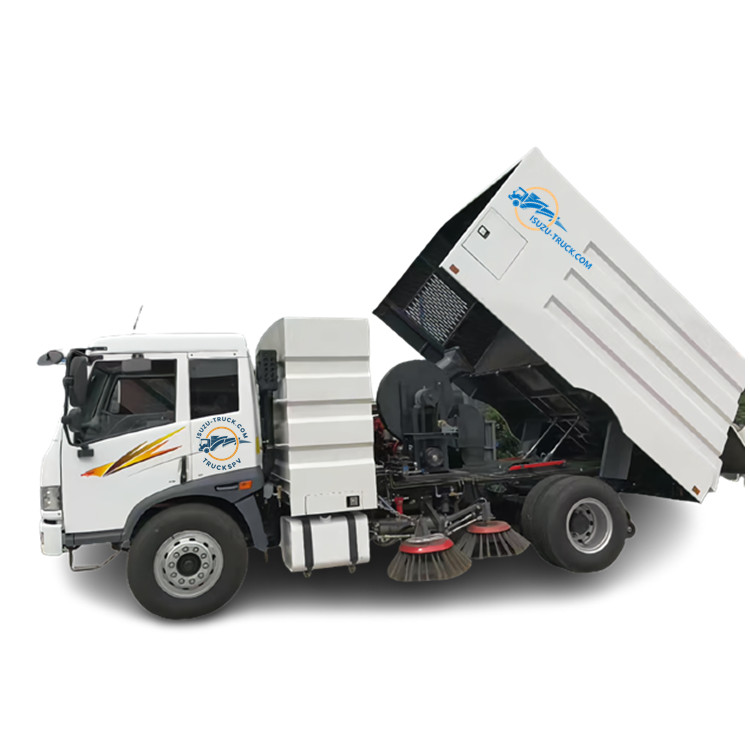 ★ All stainless steel garbage bin, clean water tank, hydraulic oil pump imported from Italy, long service life, stable and reliable, low failure rate; The hydraulic valve adopts solenoid valve imported from Germany; The hydraulic pipeline adopts the German standard technology sealing structure form, which has good vibration resistance and high sealing reliability, and can achieve a leak-free sealing effect; The key electronic control components adopt French Schneider technology. The cleaning system is powered by a secondary engine and does not interfere with the power of the whole vehicle. The control box is in the cab, and the electrical centralized control of each system is convenient for operation. Exterior modeling computer design, high side skirt, curved transition, overall coordination and symmetry; This car is composed of chassis, sub-engine, fan, solenoid control valve, garbage bin, water tank, suction cup, broom, water spray system, hydraulic system, electronic control system, etc. Factory price provides sweeping brush.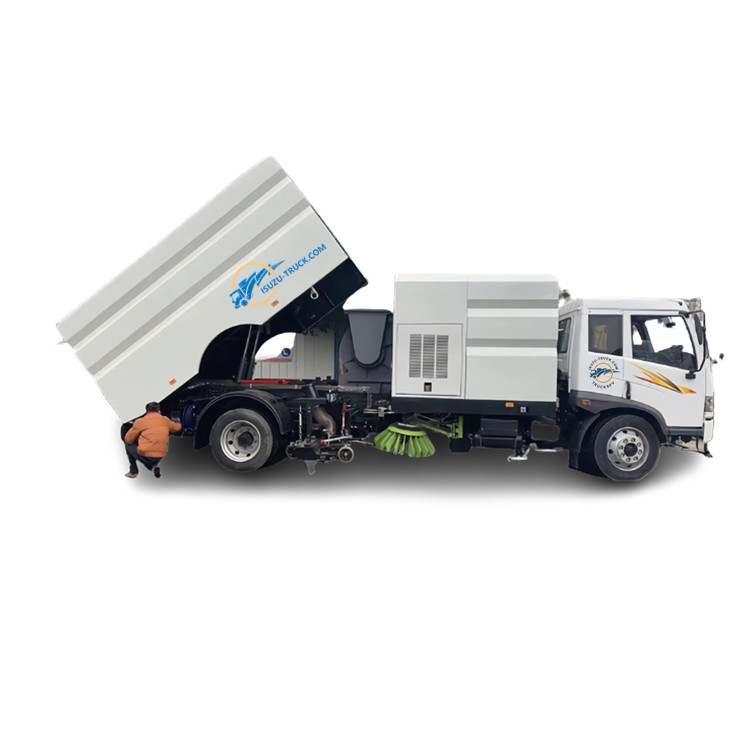 Welcome you come to china and visit our factory .
Contact xi chen ,whatsapp +86-18727992788